Article found here: https://www.energy.gov/nnsa/articles/nnsa-renews-university-consortium-grant-research-and-development-nuclear-science
$25 million will go to group led by University of California, Berkeley
WASHINGTON, D.C. – The Department of Energy's National Nuclear Security Administration (DOE/NNSA) announced a $25 million grant to a University of California, Berkeley-led consortium of 11 universities for research and development (R&D) in nuclear science, engineering, and security. This long-term investment will support the consortium at $5 million per year for five years. The grant, awarded for the third time to a Berkeley-led consortium, followed the announcement of a funding opportunity issued in April 2020.
The mission of the Nuclear Science and Security Consortium is to train the next generation of nuclear scientists and engineers, while engaging in R&D spanning basic aspects of new technology and methods to programmatic work directly supporting the NNSA's nuclear security and nonproliferation missions.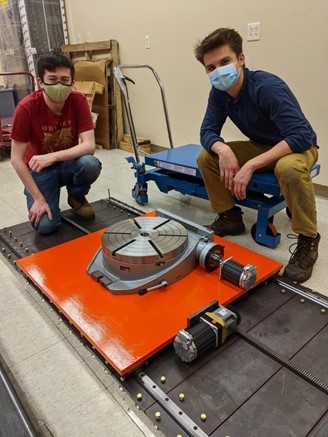 "A strong pipeline of new technical talent for our laboratories is critical to our mission of supporting U.S. national security objectives in reducing global nuclear security threats," said Kasia Mendelsohn, Acting Deputy Administrator for Defense Nuclear Nonproliferation at NNSA. "Over the past decade, nearly 500 degrees have been awarded through our three university consortia, resulting in more than 140 new career placements at the national laboratories. I am confident the Berkeley-led team will build on their past success and continue to produce an effective return on agency investment."
The other consortium member institutions include:
Air Force Institute of Technology
George Washington University
Michigan State University
North Carolina State University
Texas A&M University
University of California, Davis
University of Illinois, Urbana-Champaign
University of Nevada, Las Vegas
University of New Mexico
University of Tennessee, Knoxville
These 11 universities partner with five national laboratories: Los Alamos National Laboratory, Lawrence Berkeley National Laboratory, Lawrence Livermore National Laboratory, Oak Ridge National Laboratory, and Sandia National Laboratories.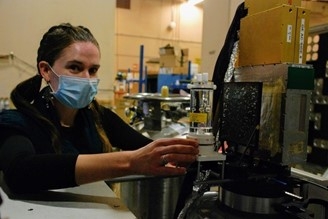 The consortium will carry out R&D in five research focus areas: nuclear physics and nuclear data; radiochemistry and nuclear chemistry; nuclear material science; radiation detection; nuclear chemical engineering and nuclear engineering. Linking these research areas are two crosscutting efforts: computing and optimization in nuclear applications; and education in nuclear science, technology, and policy.
This structure provides a clear pathway for collaborative R&D with DOE's National Laboratories supporting a range of research areas in both fundamental and applied nuclear science and engineering. It also facilitates the exchange of ideas and technologies between consortium partners and develops trained personnel across a range of disciplines.
The direct outcome of this program is the development of professionals with skill-sets to support foundational disciplines of nuclear physics, science and engineering, radiation detection, nuclear material science, radiochemistry, and mass spectrometry.
These professionals will have career opportunities as scientists, engineers, technicians, operational personnel, and intelligence professionals, among others. In those positions, the individuals will have the opportunity to contribute to nuclear nonproliferation, nuclear arms control, nuclear incident response, nuclear intelligence activities, nuclear energy, and other nuclear-related fields. As they do so, these professionals are expected to benefit academia, private industry, and several U.S. government agencies, including the Departments of Energy, State, Defense, Homeland Security, and Justice, as well as the Intelligence Community.
Share